My names Tony, and however you found my site, I'm glad you're here!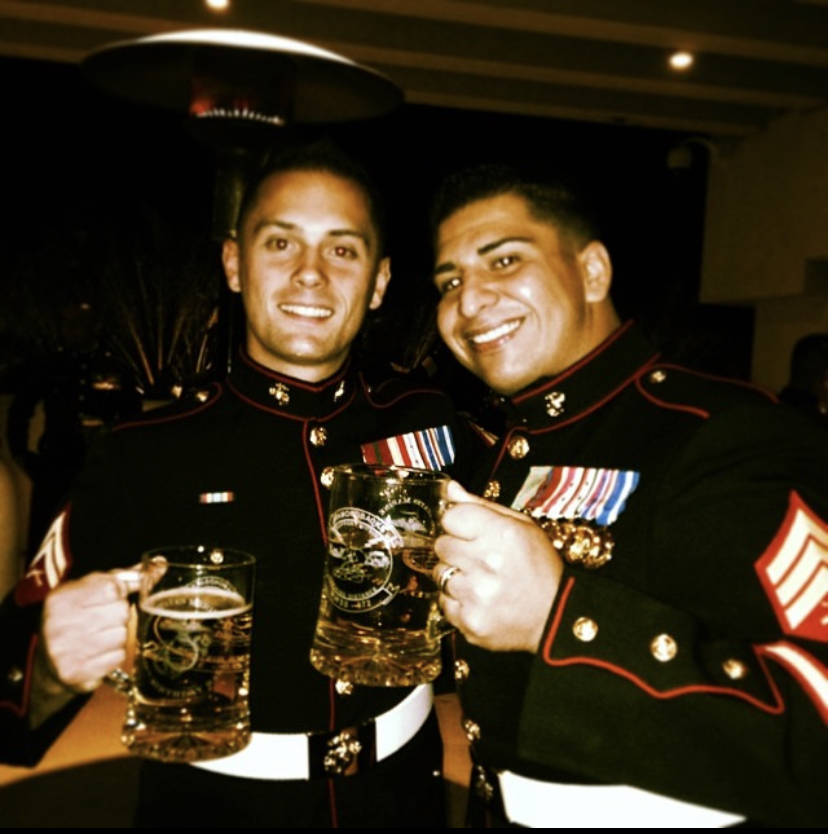 Our MISSION is to help people transition into and out of the Marine Corps (all branches welcome)!
We do this by providing resources, knowledge, and advice through our own experiences as Active Duty Marines and Marine Corps Veterans. Joining the Marine Corps is a major commitment and a challenge so many want to take on, yet so few actually do.
Just like joining, exiting the military is just as scary as joining believe it or not. We can all attest to the challenges of getting out.
Here at For The Corps we aim to guide and assist you on your journey of becoming a Marine, as well as, provide knowledge and resources to those of you who are looking to get out.
Utilize our articles, eBooks, YouTube Channel, and all of the other resources as your guide, but keep in mind YOU still need to take that initial step! Nothing you read or do is going to fully prepare you for what to expect at Basic Training. Same goes for leaving the Marine Corps. Its all an unknown process and until YOU do it, you will never fully understand what either is like.
With that being said, we are here for you. You brothers and sisters here at For The Corps are here to assist, guide, and hold you accountable every step of the way!
So get out there and follow your fucking dreams!
Information you can expect to see here (But, not limited to…):
Marine Corps Preparation
Joining The Marine Corps
How to succeed once you've joined the Marines
VA Disability Help
Veteran Disability Benefits Information
Military Fitness
Marine Corps Benefits
Marine Corps Post-Service Benefits
And MORE!
I welcome you, Parents, Future Marines, Current Marines, and all Veterans to For The Corps!
-I wish you all the best, now get out there and EMBRACE THE SUCK!
Grab your FREE copy of the Marine Corps Knowledge eBook!
Thanks for stopping by!
Semper Fidelis,
Tony
Sergeant (Marine Corps Veteran)
For The Corps
Here are some are some articles to get you started!
Visit the For The Corps YouTube Channel for more content!For The Corps YouTube Channel!